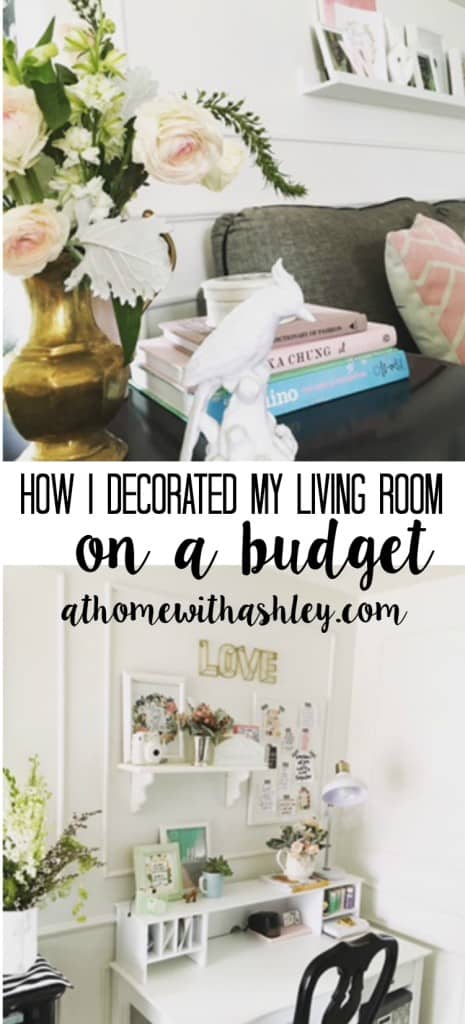 Hi Friends! I started this blog almost exactly 6 months ago and the room I have really focused on is the living room. It isn't quite done, but pretty much! I have two projects I would like to accomplish- a new sofa and new hardwood floors. One day I will get to those (and, of course, share the details along the way), but until then I wanted to go over how I decorated my living room on a budget.
Let's start with the before pictures:
Ugggh! Those are scary! So dark and bland. But things got better!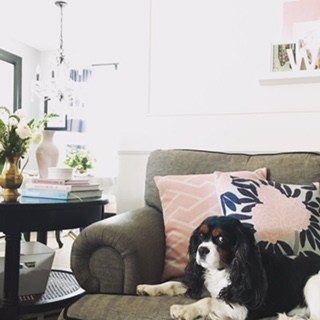 I painted the walls white. Paint is such an inexpensive way to quickly change things up. And I found the perfect white paint color! Goodbye cave-like grey!
I added in a custom wall treatment. For me this was chair and picture molding. This gives the room a very classy look. It was around $200 to install (so not the cheapest), but the room has a whole new feel now. Stencils or wallpaper are more options for changing up your walls. Here are my best tips for buying wallpaper on a budget.
I put up a ledge gallery wall behind my sofa. I used $9.99 ledges from Ikea and added in inexpensive art (framed cards, printables from Etsy) and personal touches.
For tips 4-11, click next