I love talking about and embracing home trends! A little bit of the trend here and there can give you a fresh feeling in your home without needing to break the bank. Today I'll let you in on some tips for using the home trend- marble. Here's the thing about marble- it's usually an expensive countertop material. But now that it's a popular look, you can find it in affordable applications on everything from notebook covers to lamps.
My favorite ways to bring marble into your home
[show_ms_widget id="35985263″ image_id="41843149″ width="600″ height="900″]
custom marble iphone case
So now that you clearly know my love of marble, I wanted to show you a few accessories that I have and love! First up is my custom  iPhone case. I love pink something fierce and combine that with marble, well I couldn't think of a better look.
The beauty of this case is that it has a rubber lining to protect it against falls. The case is from Case App and they have a ton of options on their site. Or you can design your own #fancy.
marble laptop skin
And since I have a marble and pink phone case, my laptop was feeling lonely/naked. As you may know, if you have a Mac computer, you have a billion options for making it look cute. Being a PC user, I could never find an option. Until now! Case App also has laptop skins for PC's!
laptop skin / throw / letterboard / desk / lamp / brass vase / tape dispenser
I was so excited when I found this out! It felt like a "have my cake and eat it too" moment! I can use a PC and it can be pretty! Yay!
If you need some new phone accessories in your life, use the code ATHOMWITHASHLEY20 for 20% off your entire order at Case App!
photo by Kalee Renee Photography
So tell me, how are you using the marble trend in your life/home? I'd love to hear is you like this look (or not). Have a great week!
p.s. want a free course on how to style your accessories to look amazing? Click below to get your free ecourse!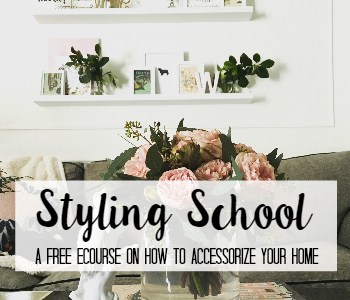 This post was sponsored by Case App. This post contains some affiliate links for your convenience. Click here to read my full disclosure policy.