At my job and at home I do a lot of arranging of accessories. This is my favorite part of the decorating process because it's where you really see a space come together! As I have been decorating over the years, I have come up with a formula of items that work together to complete a grouping of accessories (p.s. this information and much more on how to accessorize is included in my free ebook). As I'm decorating, if I don't like a display I go through this quick check list and ask myself what I'm missing. Here's my cheat sheet to getting a gorgeous display:

You put those items together, and you have a beautiful display!
I am going to illustrate the display formula in more photos, but first I want to talk about the organic part. Having something alive in your home makes such a difference! It adds texture and warmth. It literally brings your decor to life! You can do a potted plant or faux flowers, but I personally prefer to use live, fresh flowers. I know that arranging flowers can be intimidating, but it's SO easy! I created a video on how to arrange flowers that will look pretty in any part of your home:
Gather your supplies- a vase, flowers, flower food, scissors, water, spoon (for stirring)
Mix your flower food and water. This will keep your flowers alive longer!
Start with your main flowers. Cut your stems at an angle. Remover any stems that will fall below the water line. This will prevent them from rotting in the water (which will again keep your flowers alive longer).
Layer in your accent flowers.
Finish with your tallest accent greens.
Change the water ever few days to keep your arrangement long lasting
I wanted to show you how the display formula works in my home, so here are a few example photos in the key parts of my house:
pitcher / butter dish / dining table
Dining room- I think a pitcher is perfect to use for a vase (and it especially makes sense in this setting). The flowers are the organic item, the pineapple is the whimscal item, and the tray is the grounding item. P.s. Don was begging me for to eat one of the macaroons the whole time I was shooting. My sister brought them for me from France a few weeks ago so I'm sorry to report that they weren't that tasty- haha!
In the living room I used a round vase for my display- which I love with a puff of flowers at the top. The bird is the whimscal item and the vase is the grounding item. Somehow this spot has magical light- every picture I take here turns out so pretty!
Alexa Chung it book / The Little Dictionary of Fashion book
I tried out the same vase on my desk. The print is the grounding object and the ram bookends are the whimsical element. P.s. stay tuned this week for a free download of the flowers print!
botanical art / gold vase / alarm clock / duvet cover / Shabby Chic interiors book / The Perfectly Inperfect book
In my bedroom, I used the lamp as the grounding object, the alarm clock as the whimsical object (how cute are those bunny ears?!) and the flowers as the botanical object. Are you starting to see a pattern ;). I'm hoping with these 4 examples you can see how creating a beautiful display can be easily achievable!
The flowers I used for this post are from Enjoy Flowers. I love them because they last sooooo long! Plus they are sent straight to my house which means less time shopping and more time with my little guy. Enjoy Flowers is a flower subscription service that delivers long-lasting fresh flowers once or twice a month- let's talk about best subscription ever!!! I have gotten to the point where I always have flowers in my house because they make me so happy! The most economical way to do this is choosing flowers that will last a long time. These are honestly the longest lasting flowers I've ever gotten. The reason is because the flowers are delivered directly from their farms to your doorstep within 4 days making them last longer than store-bought flowers, which on average spend 8-14 days traveling.
I also love the options they have. You can choose whether you want vase-ready bouquets, or loose stems you can arrange on your own. Next you choose your size: Select how many stems to receive with each delivery, based on how you want to enjoy your flowers. Finish by choosing how often: Pick your delivery frequency: once a month or every two weeks. And then happiness is delivered to you 🙂
Special Promo: Take 7% off any pre-paid subscription with Enjoy Flowers when you use offer code: ASHLEY2
Shop this post:
[show_shopthepost_widget id="2441831″]
p.s. want a free course on how to style your accessories to look amazing? Click below to get your free ecourse!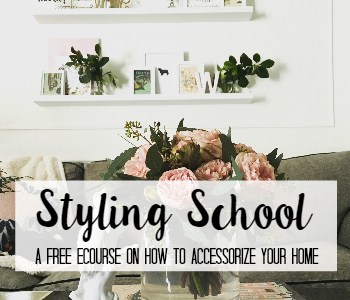 This post was sponsored by Enjoy Flowers. I honestly love their long lasting flowers! Thank you for supporting the sponsors that keep this blog going.
This post contains some affiliate links for your convenience. Click here to read my full disclosure policy.