Hi Guys, I am helping my sister Kate decorate her son's travel themed nursery (here's the plan for the room. Here's the tutorial for the ship lap). Now that the foundation of the room is complete (walls, floor, and light are exactly how they want them), it's time to fill the space. They already have a crib and changing table they love. Here's where we are at now:
In case you are wondering, here are the other options I presented them with: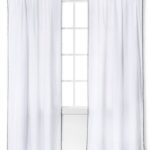 They also picked out this glider from Wayfair. I think investing is a good chair for your nursery is so important. You spend hours a day in it when your baby is young and when they are older, it's great to have a cozy spot for reading. Did you know that most rockers can be converted into a chair by changing out the feet? I think a $400 budget for a chair is good. This one is $340
My sister was shopping at a thrift store and found the perfect crib bumper for $3! Can you believe that it is the colors and theme they needed?!
She needs a new rug. A 5'x7′ will be perfect for the space. I think something nice and neutral that will hide stains will be perfect. Here are my three favorites from At Home (we're off to check them out today!):
$79.99 for a 5'x7′
So it's coming along! I'm excited to see all of these pieces in the space! I'll share more pictures as we install the items.
p.s. want a free course on how to style your accessories to look amazing? Click below to get your free ebook!