I created a Valentine's day tablescape so my husband and I could have an early Valentine's Day. When I was setting it up, I kept thinking, this is missing a cute garland. I've really fallen in love with West Elm's garlands- I even bought one for my holiday decor.
This one is no longer available, but they have a cute Happy Birthday one 
So I made my own! I think it added the perfect touch for the background:
Sources (of what's available): table, pink plate, gold flatwear

Hat from Jack and Winn
Since those are doors that lead to our washing machine, I had to move the garland and it usually lives on our round mirror:
Round Mirror. Felt Ball garland tutorial. Heart garland tutorial
Are you ready for the tutorial to make your own letter garland?!
Supply list-
String and Needle
Scissors (these are so cute and super cheap- less than $8!)
Yarn (not shown, but used to hang garland)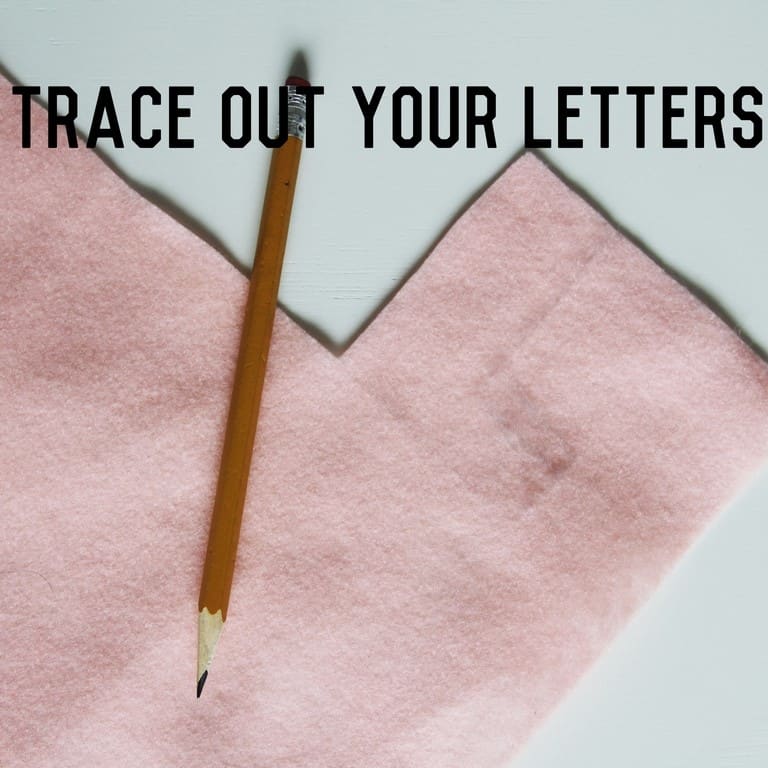 I just eyeballed my letters, but you can type them up, print them, and trace the printed letters.
Use the blanket stitch to sew the front and the back of your letter together. I use Youtube for a tutorial every time I use this stitch
That's it! Super simple! What I love best is how customizable this is- you can use any colors or letters or font or size and really make it your own.
Shop this post:
[show_shopthepost_widget id="2418555″]
p.s. want a free course on how to style your accessories to look amazing? Click below to get your free ecourse!




This post contains some affiliate links for your convenience. Click here to read my full disclosure policy.