How to Design your House for Better Self Care
what is self care?
Have you heard the term "self care" and wondered exactly what it meant? In my head it means doing things for yourself that keep you happier. This means taking care of your physical, emotional, mental, and spiritual needs. I know when I take the time to make sure I'm taken care of (and sometimes that means a quick shower and deodorant before my son wakes up instead of laying in bed), I'm a happier person and I can then make sure my family is happier too. Here's an even better definition of self care:
Self care is care provided "for you, by you." It's about identifying your own needs and taking steps to meet them. It is taking the time to do some of the activities that nurture you. Self care is about taking proper care of yourself and treating yourself as kindly as you treat others."
via
Is self care even that important?
Obviously self care is somewhat important because as a mom if I don't take care of myself, who else is going to? And I have a son, husband, and two dogs who depend on me. But beyond the basics of brushing my teeth and getting dressed, I have honestly found myself happier if I do my makeup or take a bubble bath or read on my own. Here's some more reasons why self care is good for you:
Women spend much of their lives nurturing others. When we find ourselves focusing more on others than ourselves, we become worn out, stressed out and run down. For those of us who spend time helping and caring for others, it is too easy to neglect our own needs. It's like "running on empty" when we don't take the time to re-fuel."
What are some examples of self care?
Here are 25 of my favorite ways to take care of yourself:
Listen to music
Work in your garden
Write in your journal
Take a bubble bath
Paint your nails
Look through old photographs
Talk to a good friend
Go for a walk
Cook a new recipe
Read a good book
Take a nap
Dance
Make a list of what you're grateful for
Burn a candle
Buy yourself flowers
Go to bed early
Learn something new
Listen to an interesting podcast
Complete something on your to do list that's been bugging you
Do yoga
Make something with your hands (sew, art, construct- anything!)
Do something nice for someone
Write a letter to a friend
Go on a bike ride
Buy yourself something at your favorite store
how do I design my house for better self care?
Hopefully I've convinced you of the importance of self care by now :). How about some tips for how to apply it to your life? I've noticed that if I design my house in a certain way, I make it more convenient to practice self care. So here are some tips on how to design your house for better self care:
alarm clock / Rising Strong / The Perfectly Imperfect Home / Shabby Chic Interiors / hand cream / brass vase
Optimize your night stand.

Set up you night stand so it works best for your self care needs. If you like to put on lotion at night, have your creams ready to go (bonus points if they are on a pretty tray). If my night cream is in a hard to get to spot (even in the drawer) I'm too lazy to put it on at night. But on the tray I just grab some right before my head hits the pillow.

I also LOVE reading, but haven't found much time for it. So I keep the book I am reading right on my nightstand so I can open it up for a few minutes every night. If you're a mom, you're probably crazy busy until after your little ones go to sleep so design your night stand so you make time for yourself. Maybe you have a journal or nail polish- just put whatever you need to be a happier and better person.

zebra art / blue tooth speaker / lantern / Domino book / Elements of Style book / All in Good taste book

Make it easy to listen to music/audio books/podcasts

I received the prettiest blue tooth speaker for Christmas and the number one thing I love about it is how it makes it so I can listen to my favorite thing! Just turn on the blue tooth on your phone, turn on the speaker, press play on your phone and you have a speaker so while you're doing chores you can listen to your favorite song or learn something new. I can promise you that listening to something good will make your chores so much more enjoyable!

Keep your pampering items out in the open

I am a bath lover so I like to keep my bubble bath and Epsom salt right by the bath. I put them in pretty containers (from Ikea) so that they also double as decoration. Seeing them reminds me to take the time to take a bath. You could do this with a face mask or your favorite tea.

Domino book / The Little Dictionary of Fashion / Alexa Chung it / Candle / camera


lamp / watch stand / brown arvo watch / black Daniel Wellington watch / navy stripe watch / RejuvadermMD Microdermabrasion System

Make it convenient

I like to light candles so I keep the candle and lighter together so it's easy to just light it. Having your house smell amazing is such a treat! I also like to keep my microdermabrasion kit on my vanity so that first thing in the morning, I can give myself a quick 5 minute session.
conclusion
Taking care of yourself is important. One thing I struggle with is that I feel like if I take time for myself I feel guilty and worry that I'm being a selfish person. Knowing that if you take care of yourself, you can better take care of others helps. I remember one day when I felt so accomplished with my day because I had made time to cut my nails- haha! Practicing self care can be easy! Make a list of little ways you can pamper yourself and then design your house to make it easy for you to do those things. I promise you'll be happier!
Microdermabrasion
I wanted to share a little more with you about the microdermabrasion kit I've been using from Trophy Skin. If you're like me you might not know what microdermabrasion is- it's a machine that suction and buffs your skin. The goal with it is to help reduce the appearance of fine lines, age spots, sun damage, and mild scarring.
I use it a few times a week after I wash my face. My skin isn't always the best- I have some acne on my chin (TMI, sorry!) and it's really helped with that. I especially appreciate that it removes the dry, dead skin so my makeup goes on more smoothly so my skin looks more radiant! After the first time I used it I could tell a difference and my skin has kept improving! If you feel like your skin doesn't quite look like how you'd like, I'd totally suggest trying it out! You can take a survey on Trophy Skin's site here to evaluate which product would work best for you.

RejuvadermMD Microdermabrasion System

What's your favorite way to take care of yourself? Are you good at pampering yourself?
Shop this post:

p.s. want a free course on how to style your accessories to look amazing? Click below to get your free ecourse!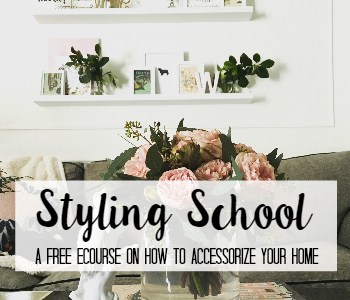 This post was sponsored by Trophy Skin. This post contains some affiliate links for your convenience. Click here to read my full disclosure policy.