how to buy Caitlin Wilson pillows on a budget

Who else out there loves a good pattern, a pretty home and an amazing deal?! If that is you, this post is was made just for you! After I posted about my Living Room on a budget I got a lot of questions on where I got the pillows and I'm ready to spill the beans!
Note, affiliate links used
who is caitlin wilson?
To catch everyone up to speed, Caitlin Wilson is a designer in Portland who designs her own line of pillows, wallpaper, fabric and rugs. She has impeccable taste! But it comes at a high price point. Pillow covers are between $65-$85 depending on the size and style you buy. Ouch!
how to buy caitlin wilson pillows on a budget
But there is an alternative. What you may ask? Our dear friend Etsy. Yes, these are knockoffs, so you have to decide if you are comfortable with that. If you are, here are some secret sources for my girls out there that love some pretty pattern on a budget!
pillows I have and love
Here is the link to my favorite seller. This shop has the lowest prices I could find. I have purchased three Caitlin Wilson knockoffs on this site- the navy floral chinoise pillow which is available in 4 colors for $16 in the 18″x18″ size. Isn't that price so good!?! That's almost a $50 savings! Note, the pattern on the Etsy site is a larger scale, but the fabric is high quality and the zipper works great. I actually prefer the larger scale personally. These take awhile to ship since they come straight from China, so plan ahead.
I also have another version where the quality is a little better. On the cheaper pillow, the fabric has texture which, for me, pilled and got dirty with time. The more expensive version is a canvas and held up better. It is $40 from Dekowe on Etsy.
I also got the pink city maze. This is available in 3 colors and I got the 18″x18″ size for $16 in pink. On both of these, I choose fabric on one side to save on costs. I think the knockoff is a little more pastel pink.
Again, I also have another version where the quality is a little better. This one is more coral so its more comparable to the original. It is $40 from Dekowe on Etsy.
Lastly I have the spotted pillow in black. Again, I got the 18″x18″ size for $16. Etsy shows this as a Brunschwig & Fils Les Touches look a like, though it is a very close match to the Caitlin Wilson one shown above. When I tried to find price for the Brunschwig & Fils pillow, all I could find was a pair of these pillows for $1250 for the pair- can you even imagine spending that on a pillow?!
I've recently added to my pillow collection! I'm loving the Bridges City Bloom on white for $40. Its bright and poppy and fun!
My other addition is the English Garden pillow for $40. The colors on this one so pretty! I love how muted they are.
One of my favorite parts of collect pillow covers is that they fold up very compactly! If you buy actual pillows, they are super bulky to store. But with these pillow covers, I switch them out seasonally and fold up the covers in the closet.
other pillow choices
Here are some other Etsy Caitlin Wilson pillows that I haven't tried out:
Gold fleur for $35
Gold Bows for $40. This colorway is no longer available on Caitlin Wilson's site.
Gold dot for $40
The Fleur Pillow Cover in Mint for $16 or $40 for better quality
The Fleur Pillow cover in Berry for $40
The Fleur Pillow cover in Orange $16
Bridges City Bloom on Grey for $40
Buffalo Check in Black for $35. Now also available from my favorite shop for $16!
The Buffalo Check also comes in pink for $16! Or for $35 for better quality
Here's the Buffalo Check in lilac for $16. Or for better quality, $35 here
And a classic, buffalo check in navy for $16 or for better quality, here for $35

One of the newer styles, Garden Rose for $40
The Bluebell in navy for $35 here
The Hawthorne Stripe pillow in Pink for $40 
The Navy Anchors Pillow for $35
The Gingham Pillow Cover in Navy for $35
Now that I posted this, I am dying to get the Bridges City Blooms on white for Easter and I just love the pink buffalo check pillow! Anything you have to have? I hope that by giving you a bunch of choices you can find the perfect one for your home. Here's to decorating your home on a budget, in style!
Shop this post:

p.s. want a free course on how to style your accessories to look amazing? Enter below to get your free ecourse!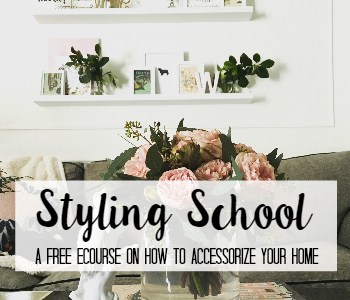 This post contains some affiliate links for your convenience. Click here to read my full disclosure policy.