Build your Portfolio. You should have some experience with decorating. Your own clients or working at a furniture store or in a design firm so you can build a portfolio.
Network. Go to builder events. Check out model homes and get to know the builder. If you see a new development, call or email whoever's number is on the sign. Utah has an event called The Parade of Homes. If your area has an event like that, look up the list of builders and email over your portfolio for future projects. Usually builders are searching for this person at the first quarter of the year (in Utah at least).
Job Search. I've seen job listings for a model home designer. Use a site like indeed.com to look for this position
Intern. I know quite a few model home decorators and they would love an intern! Yes you'll probably be working for free, but you'll get your foot in the door and get some amazing contacts. Who know where it will lead you?!
America at Home book /


candle /

Other things to consider
Timing– Once the construction is done on a model (and the done date is rarely predictable), there is a race to get it furniture in to sell, sell, sell the units. You have to be super prepared so that when they say go, you can get decorating.
Client– One of the reasons I had always wanted to decorate a model home was because I thought I could just make it pretty and be creative because there was no real client. The truth is that the builder is your client and they will have a strong opinion about how they want it to look.
I hope this was helpful to you and will get you on the path to being able to decorate a model home! There are lots of ways to get there and if you are determined, I am sure you can get there. Please let me know if you have any questions in the comments.
Shop this post:

 p.s. want a free course on how to style your accessories to look amazing? Enter below to get your free ecourse!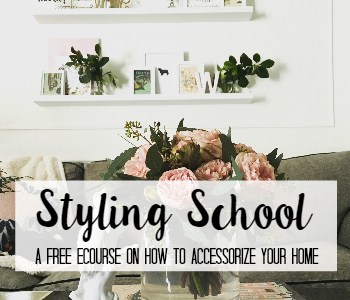 This post contains some affiliate links for your convenience. Click here to read my full disclosure policy.